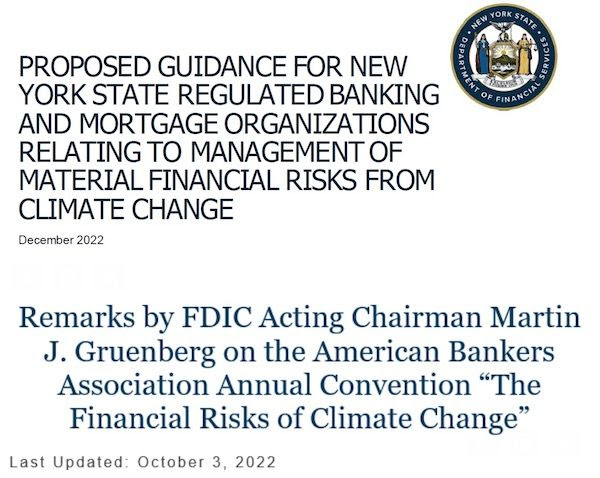 We all know that Climate-Related Risk regulations are in the process. The prudential bank regulators are not waiting for lawmakers to legislate climate risk law, they are actively drafting "guidance" and will be evaluating climate risk exposure as a "Safety and Soundness" issue.
It's not yet official, but regulatory requirements are imminent. Already as exams are being conducted examiners are asking banks if they have done anything to evaluate their climate-related risk exposure!
It can be daunting and confusing.
But climate risk is real as it exists today. Ask banks in California and Florida if climate-related risk doesn't exist today!
Now, there is a climate-related risk model that's not built on speculation about what may happen between now and 2100. This is a contemporaneous and realistic climate-related risk model.
Data extracted from the Federal Emergency Management Administration ("FEMA") allows you to see up to 18 different climate-related risks that your bank is exposed to today.
GeoDataVision has collected this massive file of climate-related natural hazards and developed a model for banks to see their climate-related risk exposure for loans, facilities (branches, data processing centers, etc.,) and any balance sheet item that has a geographic component.
Want to see a sample of the maps and reports prepared by GeoDataVision for banks? Check this out. Not only is this climate-related risk service practical, it's affordable too. For most community banks the cost is under $5,000 to have Maps, Climate Risk Exposure Reports, and a record-by-record climate risk assigned rating so you can identify loans, facilities, etc., that face the most serious climate-related threats.
Don't wait for the regulators to develop their models. It's time for bankers to lead the way with contemporaneous and realistic climate-related risk assessments – the risks your institution faces today.